Since the season is almost over, I felt like creating this thread to discuss the craziest moments of this season. Whether it be performances, random moments or stupid shit that occured at any point this season.
My top moments:
Steven Tyler ripping Heejun
"

He-Man... I'm a little tongue-tied, are you happy that you took the piss out of that song?

That's something the music industry is gonna kick your ass for..."
Jessica getting her mic snatched by JHO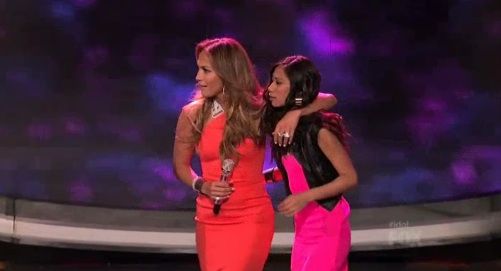 Heejun Hollywood Week remarks
"I'm sweating water."
"Well we started off really rough, Phillip had a kidney stone, and cowboy had a brain stone, I don't know what's going on with him."
"All my friends that watch, they're gonna laugh at me because of this cowboy."
Women taking over in deeper rounds (or Sausage Fest 2012 CANCELLED)
The top 6 consisted of four women, and to a lesser extent, it was the first year (excluding last year's top 11) in four seasons where five females cracked the top 10.
Elise making the finals
This one was a moment for me, considering I thought she was meant to be semifinal fodder based off of Hollywood Week screentime. Even better how she managed to slay favorites like Jen Hirsh, Shannon, Heejun, Jessica and Colton en route to the top 6.
TOP 10 PERFORMANCES (IMO)
1. Joshua: It's a Man's World
2. Elise: Whole Lotta Love
3: Jessica: I Am Telling You (I Am Not Going)
4: Phillip: Volcano
5: Hollie: Bleeding Love
6: Joshua: When a Man Loves a Woman
7: Elise: Vienna
8: Skylar: Where Do Broken Hearts Go (very underrated)
9: Elise: Bold as Love
10: Colton: Love The Way You Lie
There were other performances that were pretty great too, but these 10 were probably the most exciting for me.
There were lots of trainwreck moments too, but they are too long to list (as usual) so I'll leave them for you guys to say. Any other thoughts on other performances, robbed contestants, stupid comments from alumni, past AI contestant performances etc. that you guys thought were significant feel free to mention as well.