A recent visit to the CBS website lead to an interesting discovery.
On the cast page, people have the ability to 'like' each contestant via Facebook.
Looking at Rick's numbers, he had 762 likes. That's quite a few but millions of people watch Survivor.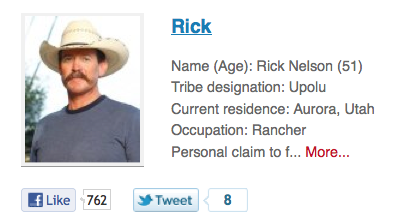 Reading on I realize that Rick has more likes than anyone on the cast except Ozzy!

What gives? I can only assume that everyone 'liked' Rick pregame and never looked back or a couple hundred people thought it would be hilarious to vote for the worst.