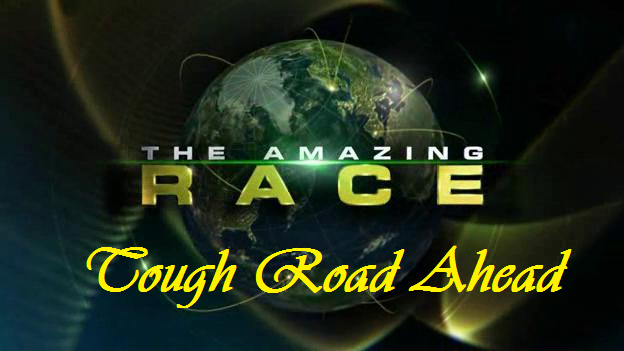 yzysg's The Amazing Virtual Race Season 4: Tough Road Ahead!
DISCLAIMER: All tasks, dialogues, sponsorships and companies in this game are truly fictional. Any relevance to real companies, tasks, events, dialogues or sponsorships are purely coincidental. ENJOY!


This Season...

After three spectacular seasons, TAVR is going back to its roots!
The TAVR franchise started back in 2008, when the virtual race scene here was still pretty much new. However, the first season became one of the most notorious seasons ever, as its difficult tasks and unexpected twists challenged even the most veteran of players.
This season, expect one of the toughest and most challenging races EVER as the producers pay homage to the first season of TAVR with crazy twists, unique tasks and most importantly... lots and lots of drama.
Teams will never know what to expect as they are globetrotting across the world, completing tasks to escape elimination.
In the end, one more team will be crowned as the winner of TAVR4, joining past alumni such as Amy & Jones (winners of TAVR1), Uffie & Ke$ha (winners of TAVR2), and Uma & Nox (winners of TAVR3).
Trust me, this race will test you to your very limit. Join now to be part of the experience!
Past Seasons

TAVR: http://survivorsucks.com/topic/23641

TAVR2: http://survivorsucks.com/topic/70021

TAVR3: http://survivorsucks.com/topic/76993
Application

To apply, please send an application with the following details:


(Names of racers)
(Hometowns)
(10 to 20-line opening skit)
Tentative Schedule: Two legs a week-> Fridays and Saturdays 10pm EST


A minimum of 10 teams is required to begin. No. of legs is directly propotional to the number of teams and will be announced in due course.


There is only one other alternative schedule for this race--- Fridays and Saturdays at 10am EST. Please indicate the schedule you prefer in your application (I personally would prefer the first option stated above on Fridays and Saturdays).