My parents were in Nicaragua--where they're building a hotel--in June. They were very close to the locations used for Survivor and took several pictures. I've included their pictures as well as an article from the local paper along with their descriptions: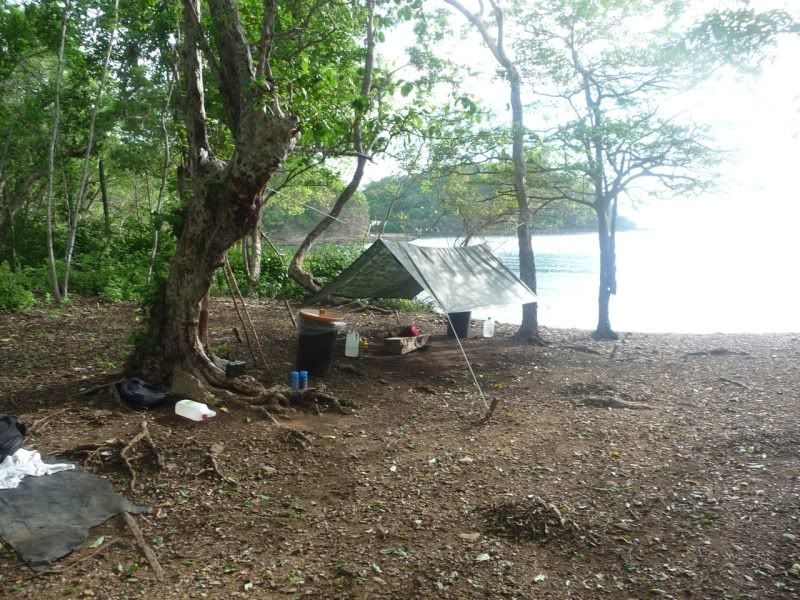 This beach area is called El Toro and it is North of San Juan del Sur pics were taken when we went for a coastal hike on 10 June.

Looks to be a camp area or something, there were two guards camping there.




This

is the guards camp looking toward the bay.
Here goes, these are all taken from a panga at Playa Hermosa just South of San Juan del Sur.

We are on a surf boat trip (09 June) and surfed here for about 3 hours, at noon the survivor crew came out and surfed with us.

A couple of days after this the boat captain got a call and was told that the beaches south would all be closed until September, prime surfing and fishing area.

He went there later and thought he could at least drive by if stayed outside the islands, but was stopped by a Nicaraguan Navy boat and told he had to stay out at least 3 km. (or miles) can't remember.




This one looks to be part of an obstacle course or a thing that you roll a ball up on the left and it comes down into buckets or something.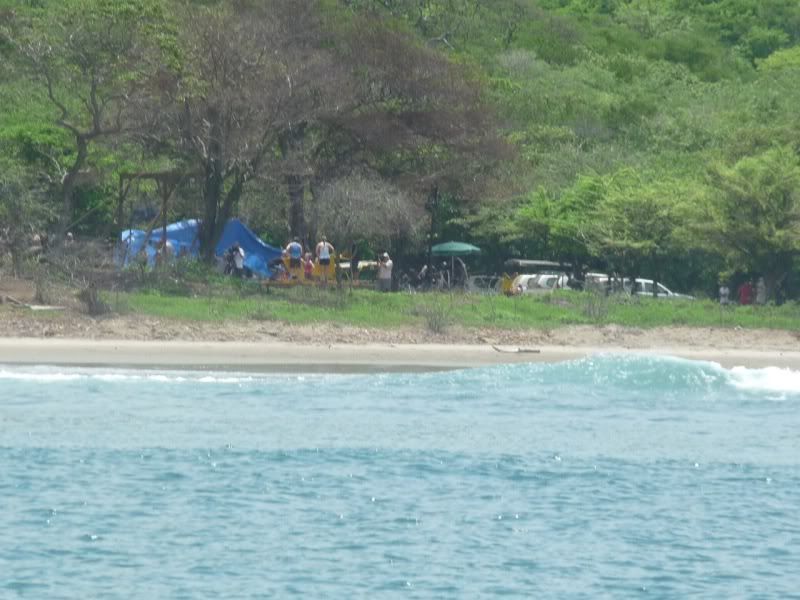 This area was where most of the work was taking place this day.

Kinda looks like they are holding puzzle pieces.

Also some kind of structure to the left?
More of the same area just to the right a bit (south) looks like some sort of platform or something.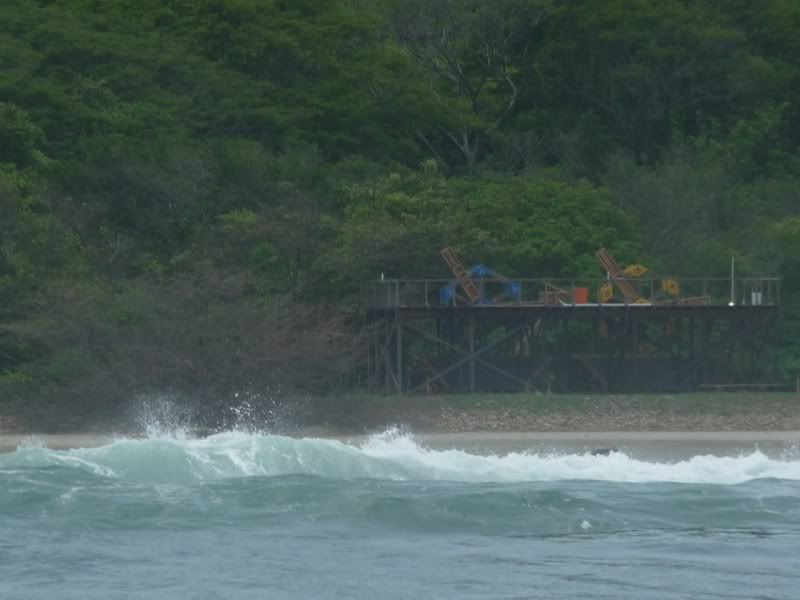 This was just down the beach south of the pyramid looking things. Appears to have some sort of wheel things, maybe water wheels.


Article from paper.
-Flick
PS. I'm a n00b, I know. I was going to contact one of the admins before posting to make sure I have done everything in keeping with sucks policy... but couldn't figure out how. Anyway, if I need to provide anything else to verify these images please let me know.