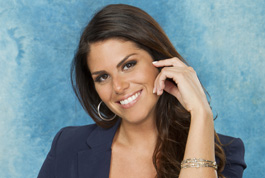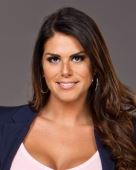 Name:
Amanda Zuckerman
Age:
28
Hometown:
Long Island, N.Y.
Lives:
Boynton Beach, Fla.
Occupation:
Real Estate Agent
Marital Status:
Single
Three adjectives that describe you:
Confident, sexy and funny!
Favorite Activities:
Horseback riding, hiking, shopping and going to movies.
What do you think will be the most difficult part about living inside the "Big Brother" house?
Being away from my friends, family, my dog and my job, but they will be there when I get back.
Strategy for winning "Big Brother":
My strategy is to find common ground with everyone and share individual time- and secrets to earn their trust. Keep your friends close, but keep your enemies closer.
Which past "Big Brother" cast member did you like most or least?
Most – I love Britney! She's hilarious, real and played an awesome game. Least – Jen from Big Brother 8 because she was fake, annoying and conceited.
What are you afraid of?
Sharks!
What is the accomplishment you are most proud of?
I'm proud of where I have brought myself to in my career.
Finish this sentence: My life's motto is…
Wherever you go, there you are. Which means to me, you choose where you want to be in life. The only person to get in your way is yourself. You are your own means to success.
What would you take into the house and why?
My dog, my cellphone and my laptop.
What would you do if "Big Brother" made you famous:
I would use my fame to further my real estate career and ride the five minute fame wave.
We have had other Amanda's on the show.
We have had other New Yorkers on the show.
We have had others working in real estate on the show.
This time we have 3 in 1.
AMANDA, THE REAL ESTATE AGENT, FROM LONG ISLAND.
Titles:
6/21-6/29: AMANDA: Real Estate Agent By Day. Future BB15 Winner By Summer.
6/29-7/10: AMANDA: Alpha Female. Bad Ass Bitch. Running This House.
7/10-7/23: AMANDA: DR Queen, Feeds Gold, and Secret Mastermind Running This House!
7/23-7/27: AMANDA: BB15's Golden Bitch Star.Making Every HOH's Bed Her Home. <333.
7/27-8/6: AMANDA: Nominated... but Still Queen of BB15. FUCK YOU AMERICA.
8/6-8/7: AMANDA: Nominated.Again.Yet Still Running House & Not Leaving Anytime Soon!
8/7-8/19: AMANDA: Big Brother 15's Golden Bronzed Band-Aid Wearing Queen.
8/19-8/24: AMANDA: BB15's Masterminding Queen! Deciding Who Leaves Every Single Vote!
8/24-8/29: AMANDA: POV Winner! Saving Her Pizza Boy!
8/29-2/10: AMANDA: Cat Ladies Hate You... That's Ok... They're Cunny Cunt Cunts.
2/10-Current: AMANDA: BB15's Queen. All Hail our Golden Bitch <3.